LORGAN & GOSOURCING PARTNERSHIP ANNOUNCEMENT
3 December 2019
Sydney, Australia
GoSourcing is pleased to announce the signing of our global strategic partnership with Australia's flagship AI & Deep Learning organisation, Lorgan. Lorgan is a foundation partner of GoSourcing's resilience practice. Together we deliver transformational IoT, Advanced Analytics and artificial intelligence initiatives across multiple industry verticals in Australia and NZ.
"We are excited to now offer our clients the benefits of our strong professional services and services delivery capability combined with Lorgan's Enigma technology platform. Our clients can now access IoT & AI based data transformations using the Enigma platform to turn their existing data into a valuable and powerful resource to reduce business operating costs, improve client and member retention and increase revenue.", said Chris Liddell, CEO of GoSourcing.
"Our partnership with GoSourcing is significant to Lorgan, together we continue to strengthen the value proposition we bring to our customer base across Australia and NZ by implementing Lorgan's Enigma, an IoT & AI platform that unlocks the power of data. We look forward to working closely with GoSourcing to generate value to our customers", said Srikanth Markonda, CEO & Founder of Lorgan.
Both companies will work together on multiple initiatives initially across Australia and New Zealand.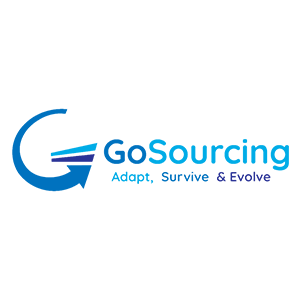 Founded in 2006, GoSourcing (www.gosourcing.com.au) is a responsive and client-focused Australian owned successful technology services organisation.
GoSourcing is Chaired by Nick Sherry ,former Minister for Superannuation and Corporate Law. The two executive founders are: David Goodwin with extensive Business & Technology experience encompassing; IT Service Management, Transformational Change and Business Development and Chris Liddell who is a successful technology entrepreneur, consultant and angel Investor passionate about mental health.
Contact:             
Dave Goodwin        +61402732800
Chris Liddell             +61408413613
Email:                   info@gosourcing.com.au
Founded in 2013, Lorgan (www.lorganglobal.com) is an enthusiastic Artificial Intelligence and IoT (Australia based) organisation.
Lorgan was founded by Srikanth Markonda (former CTO of Emagine International,
Regional Group Manager – Infosys' Advanced Technologies practice,
Portfolio Manager – Verizon's Metrics & Analytics Centre of Excellence)
Lorgan's advisory board members are:
Hon. Andrew Stoner (former NSW Deputy Premier),
Eddie Satterly (former Chief Evangelist / CTO – Splunk, CTO Cyber, Mobile, IoT, Cloud, and Big data & Analytics – CSC),
Dr. Caroline Hong (former CEO of the SME Association of Australia),
Dr. Krishan Anand (former CTO of CBA Institutional Banking, CIO of IGA)
Contact Email:             ask@lorganglobal.com